Meet our family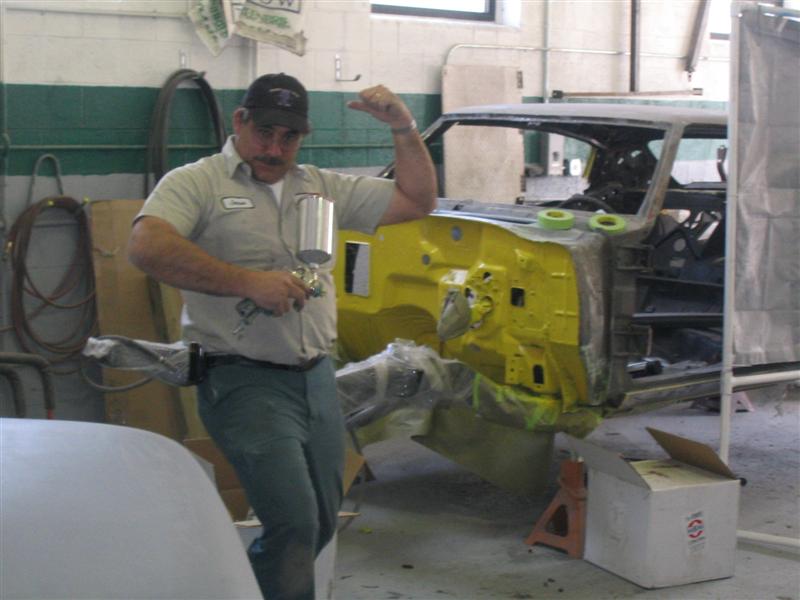 Jesse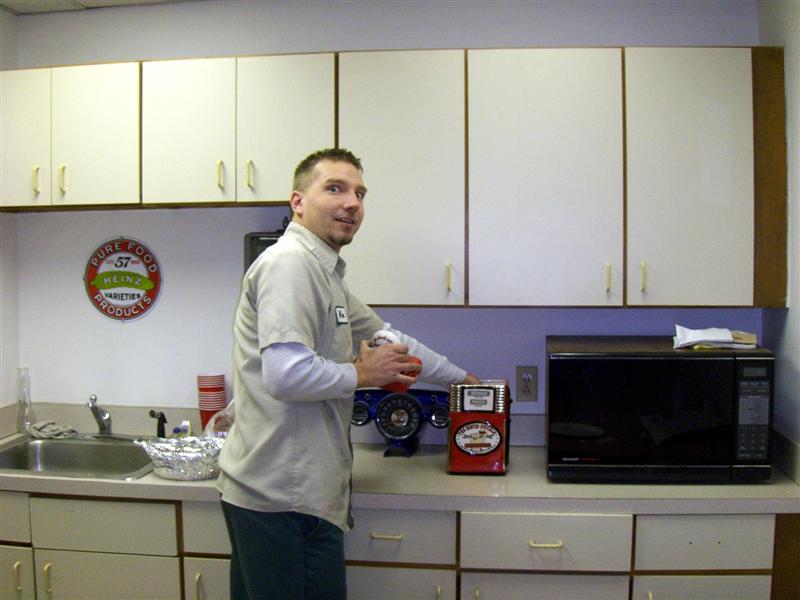 Wes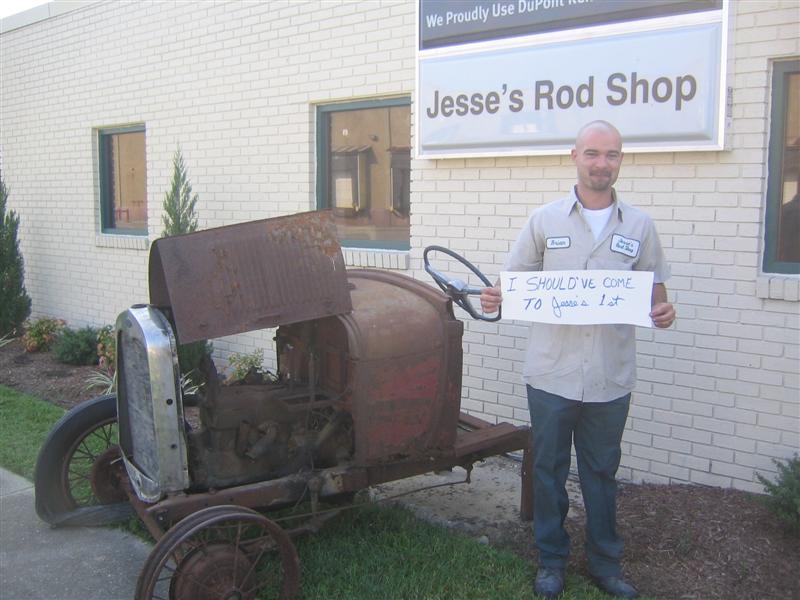 Brian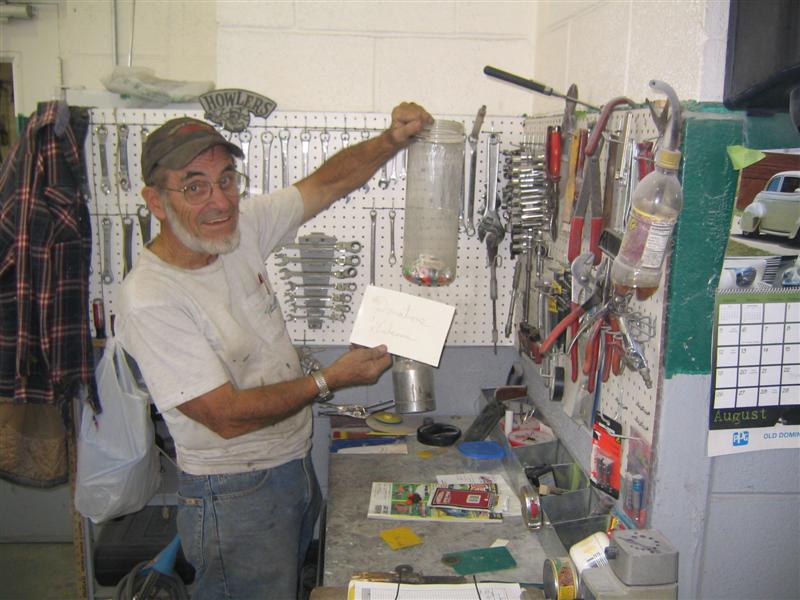 Bob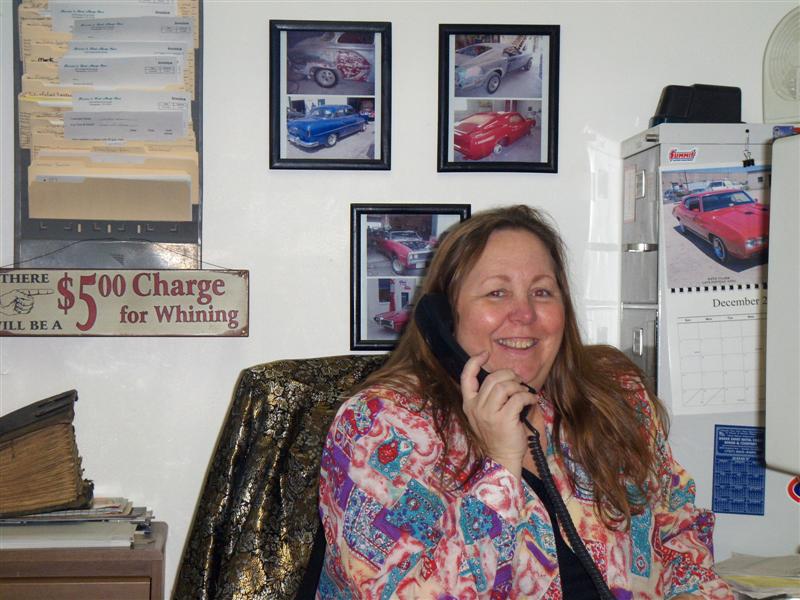 Kristin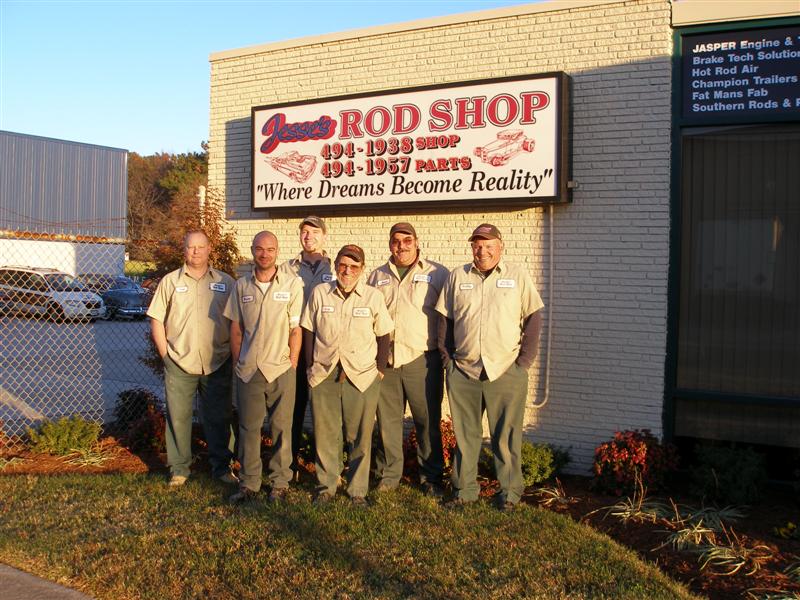 Our Gang
---
Our Mission
Jesse's Rod Shop began in a garage with a desire to bring other's dreams to reality. Many Baby Boomers had to set aside their street rods and muscle cars for the military, college or family. Now they are in a position to have them. Through quality workmanship and dedication, Jesse's Rod Shop is here to make that happen.
New cars that listed for a couple of thousand dollars in the late sixties and early seventies are being repaired and restored and sell upwards of $40,000 to $100,000. Our customers spend an average of $15,000 to $65,000 on a car. Because of the unpredictability of the stock market, our clients see their "babies" not only as a dream but as an investment.
This interest in having a "sweet ride" is not limited to the men. We have seen the women in this area taking a serious interest in cars. Roughly ten percent of our business today is women.
Our Talent Team (employees) consist of five dedicated and diverse people who thoroughly enjoy what they are doing. That is the foundation for a successful business. The building blocks are location and value. Jesse's Rod Shop has that and the desire to expand. The Tidewater area is growing and we want to be the focal point for car enthusiasts here. We want to be recognized in some of the best magazines and possibly on television for our work.
Jesse's Rod Shop is growing. We believe it is because of our location, our value and our talent. We have the customer base and the waiting list to prove it. Our goals are to take it all to the next level.